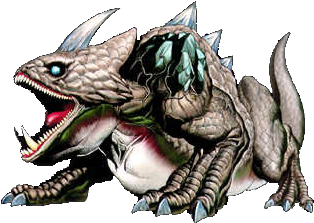 Trivia:

While Dodongos and Baby Dodongos explode when killed, King Dodongo doesn't.


Along with Volvagia (with whom King Dodongo shares his battle music), King Dodongo is one of the two regular bosses in Ocarina of Time to not have the same battle theme as the other bosses.


While in Ocarina of Time a Dodongo has only two legs, King Dodongo has four.